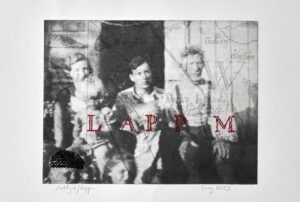 I am a Sami textile artist MFA, archaeologist Ph D and curator based in Sweden.
I investigate human relations to natural, cultural and spiritual landscapes over time. My art has a strong sense of materiality, with references to textile handicraft, archaeology and architecture.
My connection to nature, landscapes and time is rooted in the cultures and world views of the Swedish indigenous people – the Sami. All people share this deeply rooted connection, but for us Sami, it is more recent, compared to the Scandinavian farmer cultures´ 3-5000 years. This makes a difference.
Since March 2023, I am the artistic director of Aerpie – Center for Contemporary Sami Art, part of Slipvillan Art Center, Långholmen, Stockholm. www.slipvillan.org/aerpie. Aerpie is currently a pilot project in collaboration with Stockholm Sami Association.